Find out how Columbia Pacific CCO is supporting community-led suicide prevention efforts
Jun 30, 2023, 21:04 PM
It's been said that suicide prevention is everyone's business.
At Columbia Pacific CCO, we've made suicide prevention our business for nearly a decade. And that's not just because it's the right thing to do: Suicide prevention has been identified by community members as a critical need in our service region ever since we completed our first Regional Health Assessment in 2014.
It's not hard to see why. Suicide has been a leading cause of death in Oregon for a number of years, and many of the communities we serve have been disproportionally affected by this tragedy, according to Oregon Health Authority (OHA) data.
How has Columbia Pacific responded to the need for suicide prevention in its service region? Through staff participation and financial support, we've backed community-led, cross-sector initiatives to prevent and respond to suicide as well as the launch of networks working to address childhood trauma and build community resilience.
Columbia County task force marks fifth year
In 2018, in the wake of a cluster of teen suicides in Columbia County, we awarded a nearly $94,000 grant to Columbia Health Services to help the organization develop suicide prevention work. The Columbia County Suicide Prevention Task Force grew out of that work. Initial members of the task force included superintendents of schools, mental health professionals, law enforcement officials, faith leaders and others.
"At the time we requested grant funding, the task force had an understanding of the upstream causes of suicide and a shared vision to build a stronger sense of belonging throughout the community as a protective factor against someone ending their own life," explained Sherrie Ford, Director of Columbia Health Services.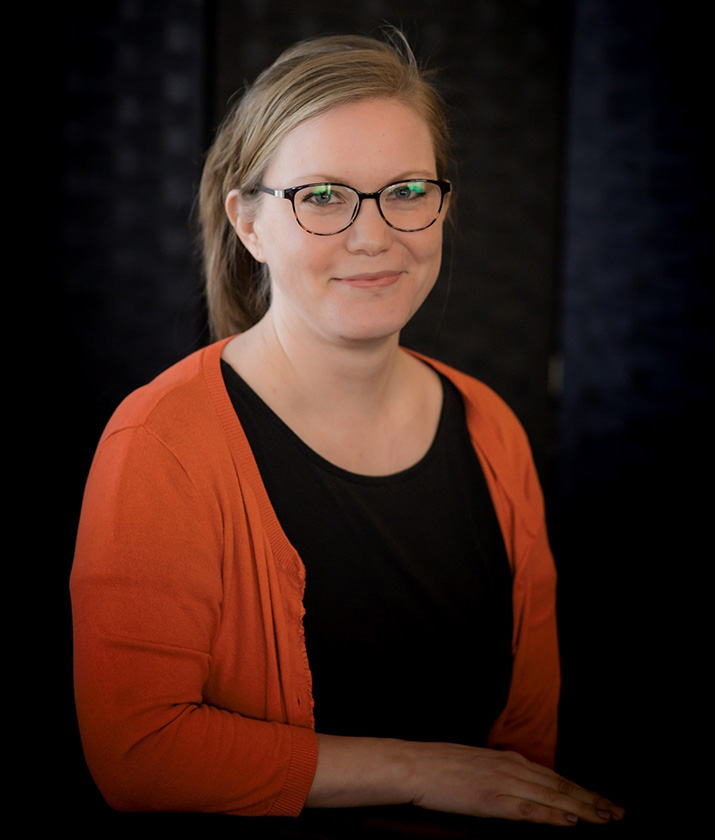 Sherrie Ford, Director of Columbia Health Services, which has led suicide prevention work in Columbia County, with support from Columbia Pacific
With Columbia Pacific's support, Columbia Health Services was able to hire a suicide prevention coordinator to bring the task force together, provide trainings on suicide prevention and coordinate with community agencies to help strategically address and respond to suicide. As a result, more than 350 Columbia County residents have been trained in suicide prevention, and six organizations have adopted employee trainings in suicide prevention.
"The goal was to become a community where a suicide prevention coordinator wasn't needed because the community had the infrastructure and support embedded into its culture and practice. As this work began to happen – and programs like Connect St. Helens and Sources of Strength came into play – the task force was able to invest less time in solutions and more time in monitoring the work," Ford said.
The St. Helens School District was the first school district in Columbia County to pilot Sources of Strength. At the high school level, the prevention program trains students, called peer leaders, to run regular public-health messaging campaigns to increase wellness and decrease risk in their schools. Peer leaders are supported by trained adult advisors.
Sources of Strength, explains Ford, "encourages local students to present hope, help and strength messages to their peer groups through compelling strength stories."
Over time, the Columbia County Suicide Prevention Task Force has evolved into what Ford describes as a community coalition to advocate for more infrastructure change.
"The good that came from that driven and tenacious group of people is that they created a space for people to talk about suicide without stigma and to analyze our community's response to suicide: Where did we drop the ball? What needs to change?" she said.
"This group's work," Ford added, "has nurtured a dynamic where multiple agencies can work together, understand our boundaries and adapt in ways that best support the community as a whole."
Tillamook County coalition gets to work
In Tillamook County, Columbia Pacific has supported the emerging Tillamook County Suicide Prevention Coalition. The coalition organizes prevention events, promotes prevention training and shares resources and messages of hope.
Columbia Pacific is represented on the coalition by several staff members and has co-sponsored coalition events, such as the prevention event held in May 2022 at the Bay City Arts Center. At the event, community members came together to paint positive messages on rocks and learn about prevention and resources, including trainings available at the local level.
"I'm part of the Tillamook County Suicide Prevention Coalition because I've lost a loved one to suicide, and it is a devastating way to lose someone. It is so important to know what we can do as a community to work together to prevent it," said Teresa Lavagnino, a Columbia Pacific Community Engagement Specialist.

"With the power of community coming together, we can share messages of hope and prevention so that we can end suicide forever in our communities," added Lavagnino, who also represents Columbia Pacific on the Columbia County Suicide Prevention Task Force.

Community members (including Teresa Lavagnino, middle right) share messages of hope at a Tillamook County Suicide Prevention Coalition event.
Columbia Pacific grant supports suicide prevention in schools
Two of the primary goals of Columbia Pacific's suicide prevention work have been supporting initiatives across our service region and lowering suicide rates among young people. Our recent $52,000 grant to Lines for Life helps us work toward both these goals.
The grant helps fund the organization's YouthLine School Suicide Prevention and Wellness Mini Grant Program, which provides money directly to schools across Oregon to help promote student mental health and wellness and decrease the risk of suicide. The grant funding will go directly to school districts and schools in Clatsop, Columbia and Tillamook counties.
"Students across the state of Oregon deserve increased support with their mental health and wellness," said Jordan Caines, Lines for Life YouthLine Assistant Director of Education and Outreach.
"Our goal," he added, "is to support students in these counties by providing them with the resources, tools and spaces they need to decrease their risk of suicide through a welcoming, supportive and well-resourced environment."
Glimmers of hope, and more work to do
Despite the high rate of suicide in Oregon, we've seen glimmers of hope.
In Columbia County, which has an estimated population of 53,588 (as of July 2022), suicide deaths fell to eight people in 2022, from 12 in 2021 and 15 in 2020, according to preliminary OHA data.
Statewide, suicide deaths among young people appear to be declining. Recently released Centers for Disease Control and Prevention (CDC) data show 2021 was the third year in a row that suicide deaths among Oregon youths had decreased. Unfortunately, suicide remains the second-leading cause of death among people ages 5 to 24.
At Columbia Pacific, we believe a single death to suicide is too many. Our goal is to reduce the number of suicide deaths in our region to zero. And we don't plan to stop working towards this goal until we get there.
Please note: If you or someone you know is struggling or in crisis, help is available. Call or text 988 or chat 988Lifeline.org